Fundraising: Capital Campaigns
Readiness Assessment: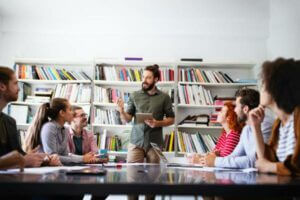 an internal assessment to determine if your organization is ready for a capital campaign.
Feasibility Studies:
an external assessment to determine the campaign's viability and potential.
Case Statements:
a condensed summary making a case in support of your organization.
Volunteer Training:
proper training for volunteers to learn conversational fundraising and permission based marketing – not intrusive marketing (telemarketing).
Prospect Identification and Research:
find out the most likely candidates for your campaign. Do they have the means to give money? Do they have passion for your mission?
Cultivation Strategies:
learn the strategies to indentify, educate, engage and cultivate potential donors.
Campaign Direction:
chart the course for the campaign, bring accountability to the campaign and work for a successful conclusion.
Making the Ask:
develop effective practices for securing the gift.
Fundraising: Capacity Building
Development Audits: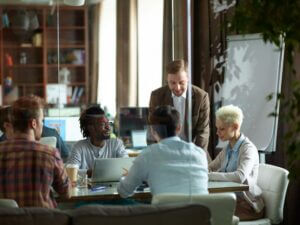 bring in an outside professional to identify strengths and weaknesses and recommend a solution.
Annual Fund Planning:
make a plan for renewable donations, keep components fresh by supplementing existing strategies with new ones.
Foundation Proposals:
assist you in preparing and submitting proposals to foundations. Our approach focuses on the fact that foundation giving is a relationship approach.
Major Gift Initiatives:
program that targets larger contributions from a smaller amount of donors. Assist you in identifying donors with increased level of support.
Professional Development:
workshops designed to increase the effectiveness of Executive and Development staff.
Organizational Capacity:
help you build the organizational infrastructure for receiving large gifts.
Stewarding the Gift:
learn how to nurture donor relationships for the long term.
Board and Leadership Development
Board Retreats:
lead your board to viewing old problems with new eyes and seeing emerging opportunities.
Executive (CEO) Coaching:
a professional comes along side for a period of time to bring accountability.
Leadership Recruitment:
assist with defining job description for developing or expanding leadership.
Strategic Planning:
work together to identify long term horizon for your organization. Establish strategic goals and plans to achieve those goals.
Vision Casting:
outline what has to happen to assure mission success. Identify factors that may hinder the organization from being truly successful.
Organization Design:
look at structures of an organization to assure that it is structured to be successful.
Goal Setting:
understand what the critical measure for success is. Look at non-monetary goals. Identify long term goals with short term increments.
Accountability Structures:
Establish an organizational structure built on accountability for results..