Call or email us to start the conversation.
You could soon be comfortably reaching or even exceeding your campaign goal utilizing your entire team!
Email: email hidden; JavaScript is required
Phone: 866-STROMAN (866-787-6626)
Text Us: 913-938-2930
What is your biggest fundraising struggle?
Chances are, we have helped others with the same struggle get "unstuck" and move forward with successful fundraising.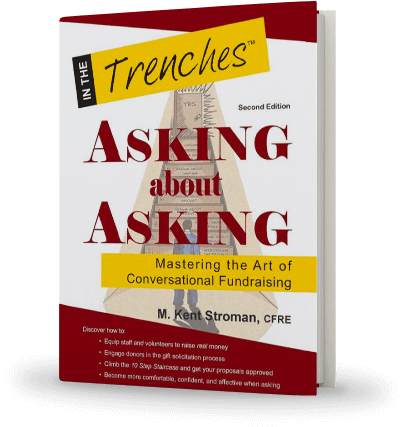 We wrote the book on fundraising.
Download the first chapter: Asking About Asking